FOOTPATH MAINTENANCE REPORT

WALKER FOLD & WILSONS FOLD FOOTPATHS

Work has now been completed at Walker Fold on paths that needed to be repaired and improved, plus new stiles. Bolton Ramblers secured a grant from Manchester Area Ramblers to cover the cost of this work of approximately £5,000. We are also pleased to announce that Manchester Area has approved our request more funding to tackle footpath problems near Wilson Fold Farm, and Horwich Council have agreed a grant £500 towards this work. The work in total will probably be in excess of £8,000.

Bolton Ramblers volunteers will continue with footpath maintenance on public rights of way that are the responsibility of Bolton Council. We restarted with work on footpath Bolton 330 near New York in June.

The photos below show the improvements made.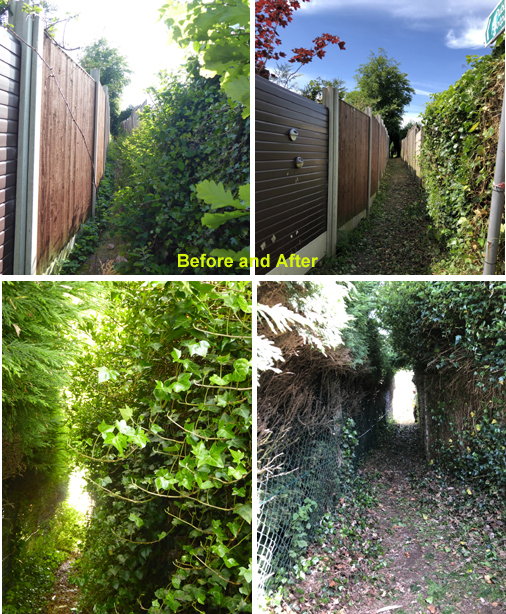 Finding suitable paths to work on is a very time-consuming task because there are only a few people who report paths needing attention. Please report paths to boltonramblers@hotmail.co.uk. When reporting a path, it is essential to be able to describe clearly which path needs attention. Showing it on a map is one way. Alternatively, you could find the official Council name for the path from the Bolton Council definitive map. Instructions to find and use the definitive map on the Council website can be found here
Footpath maintenance work has resumed, we meet on Tuesday mornings at 10am for a couple of hours work.

Members of the Footpath Team are notified when there is work to be done.

Why not sign up and join us, even if you can only help on a couple of occasions If you are interested in joining the team and being put on the mailing list please contact the Bolton Ramblers at boltonramblers@hotmail.co.uk.